I have written often about the shaping power of prenatal life, and the huge influence a mother has on her child's development during pregnancy. Mounting evidence tells us that circumstances in the womb program our health in critical, life-altering ways. The prenatal environment is equally as important as genes, perhaps even more important, in determining lifelong physical and mental health. The field of prenatal psychology has amassed decades of research to illuminate the impact of a pregnant mother's inner life upon her child's personality and lifelong wellbeing.
Shirley's Mom Knew The Power of Prenatal Life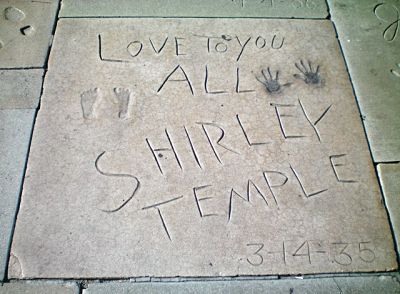 Many wisdom traditions instruct the pregnant mother to fill her mind with thoughts and images of the splendid qualities she and her partner dream of for their child. This makes pregnancy a wonderful time to read biographies of inspiring peacemakers and innovators whom you admire. We still know so little about the how's behind the important functions of imagination and joy in pregnancy for the lifelong qualities of the individual, who is steeped in whatever his or her mother experiences during those nine months, so why not?
It seemed to work for Shirley Temple's mother, who embraced these practices and gave birth to one of the most endearing actresses in our history, who went on to be a devoted humanitarian. Included as a footnote in my book Parenting for Peace, here is a passage from Shirley Temple's autobiography, Child Star: {Read more at mothering.com}