Since August is the month with the most babies being born, let's talk about what you really need when preparing for baby. It's probably not what you think!
I remember the fun of "shopping for baby." All that pastel was sooooo appealing. But truth be told, most of what we think we need to buy in advance of baby's arrival is an illusion conjured by our shop-happy culture, an alluring but costly response to the most natural of pre-parenting instincts—to nest.
What Not to Buy (Yet)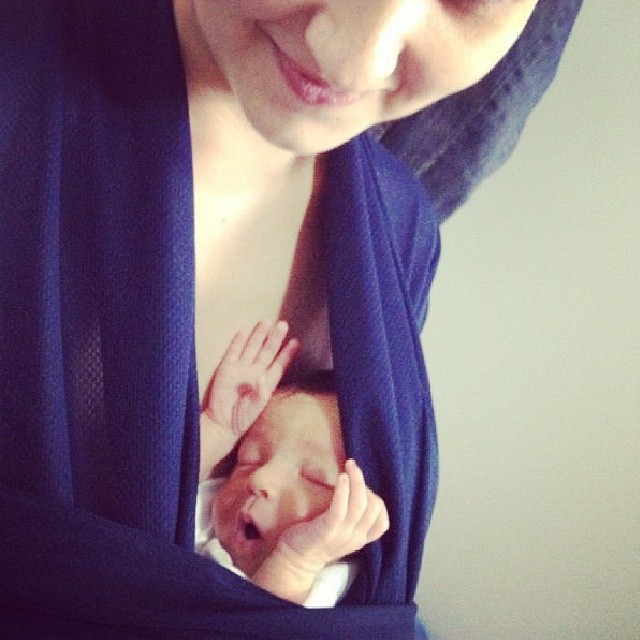 What you don't need—at least for now—is a crib.  If you go the family bed route you may never need one; otherwise, a cradle by your bed will provide the closeness you both need for many months. While attachment parenting doesn't mean wearing your baby 24/7, on-body carriers like snugglies and slings can be wonderful. If possible, borrow some to try; together you and baby will know which to buy.
Radical but true, there is always time later to purchase what is needed! In fact, waiting is a great way to begin developing the essential parenting tools of intuition and discernment. YOU will become the expert on your baby, discovering if she prefers sponge baths to "real baths" in the plastic contraption, or… if the sound of Velcro frightens him, or… if she is enchanted by the color purple. {Find out what you REALLY need by reading the rest of this post at Natural Baby Pros}
Image (through a Creative Commons license:
Paulo Rená