As I essentially take off this next couple weeks to hunker down and get tax prepped (ayyeeee!), I'm using it as an opportunity to share some cool folks with you in my absence.
Meet Tamara Donn, founder of Woman to Mother in the U.K., and creator of the Birth Art Café,  which invites pregnant women and new mothers to gather and explore their journeys through drawing, painting and sculpture:
Trust & Surrender: A Powerful Pair
Trust is one of the 7 principles upon which my book Parenting for Peace is based. I define trust as  "calm reliance upon processes outside of your immediate perception and control."
Trust is probably the most subversive principle of all for those of us weaned on the information revolution. Our instant access to infinite amounts of data on any topic has had a steroidal effect on our deep conviction that by virtue of our vast intelligence we can figure out and be in charge of everything in our lives!
But Life can quickly be drained of vitality when we seek to know and control everything. Begin now to cultivate a fond taste for mystery and the unfathomable, to ensure that by the time your child gets behind the wheel of a car—and you need trust like never before—it will be well-established and enduring, like a beautiful rosebush whose roots can reach deep beneath drought-ridden topsoil to find life-sustaining water.
Trust brings you to an unparalleled source of strength, paradoxically called "surrender," which might just be the most important resource in your parenting toolbox! And here is Tamara, with some interesting thoughts and activities for inviting surrender. (Click on the image.)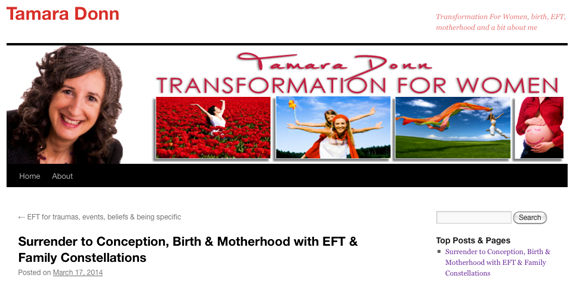 A Portrait of Surrender in Labor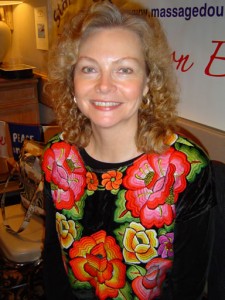 I'm giving my last word on surrender today to yet another very cool woman, Robbie Davis-Floyd. A cultural anthropologist specializing in birth, she became her own study of surrender with the birth of her own second child:
Without any pre-plan, I simply gave up and surrendered to the overwhelming force of the contractions. Until that moment, I had been struggling to maintain myself as separate from the pain, to back away from it somehow, or at least to do something about it—to chant with it, dance with it, breathe with it—anything but let it be. Suddenly I just let that effort go. I completely gave up, and I said to the pain, "Take me, I'm yours."

Then a miracle happened. I felt that I, body and soul, became the pain, and once there was no more separation between me and the pain, there was no more pain! I lay there on the bed, utterly relaxed, breathing softly, in total peace. I could hear the midwives whispering, "Good, that's really good."

And that was, for me, one of the most important life-lessons of this birth—the value of yielding, of complete surrender.…As Elizabeth Noble puts it, "Resistance to the pain is the pain." (from Cyborg Babies: From Techno-Sex to Techno-tots)