Once the title was set for my book, of course I set out to lay claim to the matching domain name. To my dismay, parentingforpeace.com belonged to someone else. I'd simply have to use a different name. The frontrunner was parentingforpeacebook.com. Didn't really like it, not much. Too cumbersome. When one of your principles is simplicity, it doesn't do to complicate up your URL with extraneous words.
In the 11th hour, I made a bold move: I simply contacted the domain owners and asked if they would consider selling it to me. They were currently just using it as a pointer to the website for their Family Nurturing Centre–a community provider of resource, services and education for families in Perth, Australia. Once I was in touch with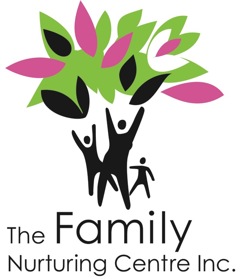 them, the impersonal "they" who had been standing between me and the object of my desire–the domain name–suddenly became Sam and Sydel, real people, lovely people, who had long held real and lovely dreams for what their brainstorm of a domain name might someday become.
But meanwhile, all their time was consistently devoted to the grassroots, in-the-trenches service that is their devotion: working with parents and pre-parents through yoga, mindfulness, breastfeeding education, infant massage training, consultation/coaching–all to facilitate the foundations of mental health and wellbeing in families. Their vision includes "A world that prioritizes nurturing and the facilitation of relationships based on empathy, kindness and non-violence. A world that seeks above all else to protect the health of its children and its children's planetary home."
Sam and Sydel thought long and hard about their long-held, beloved yet indistinct visions for what they might develop with the parentingforpeace name, and checked in with their hearts regarding their attachment to this name they had "conceived" quite some years back. They ultimately decided that my book seemed like the best shot, right now, of spreading important awareness on a wider scale than they themselves currently have the wherewithal to reach.  In an act of stunning generosity, they gave me the domain name as a gift, in the name of the vision we share: uplifting the wellbeing of the human family through how we parent our children.
I feel like we are each other's wave/particle "other," doing the same work in different form in two parallel hemispheres. Sam and Sydel and I look forward to being an extended family of sorts: I will continue to foster the growth and health of parentingforpeace.com, and they will always have special status here: the original parents of my domain.
To read about Sam and Sydel's Family Nurturing Centre in Perth, Australia, click here.
Tags: birthparents, open adoption