You're a distinguished member of the
P4P community, and I'd love
to hear from you!
Whatever is on your mind — whether it's about the "5 Tools" program or the
Coaching & Care Circle… whatever it is — I invite you to reach out and be in touch!
[contact-form-7 id="4″ title="Contact form 1″]
Or also feel free to email me directly, or even kick it old-school and write or call (how quaint!).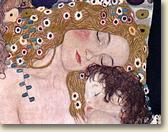 Parenting for Peace
PO Box 6374
Pine Mountain Club, CA 93222
818.366.7310
marcy[at]marcyaxness.com