Speaking / Events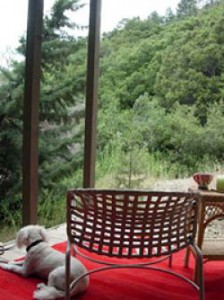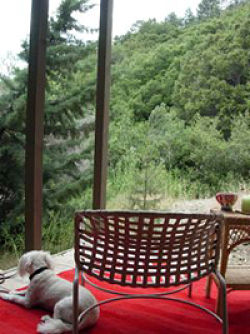 Note from Dr. Marcy
I did a massive amount of traveling & speaking** in the couple years following the release of Parenting for Peace. I've spent much of the time since then catching my breath and grounding my soul. In the process, I've discovered that I'm quite the homebody. I love my mountain, my dog, my home, my life.
I have become highly selective about speaking gigs: they have to be very special. If you see an upcoming event here, it means it IS special!
[**If you'd like to take a peek at the cool places I've been, here's a Scrapbook of Dr. Marcy Event Highlights to enjoy!]
                                                
 

Upcoming Events
November 20 ~ 22, 2015 (Rio de Janeiro, Brazil)

Two and a half days of intensive exploration of attachment, neuroscience, trauma, embryology, pre- and perinatal psychology, epigenetics and consciousness studies… to chart  PRACTICAL, TANGIBLE ways to nurture a "generation built for peace." In English with Portuguese translation. | For info / registration inquire here.
Want a World-Class Speaker / Trainer?
If you want the folks at your event to come away inspired, moved, and also educated, Dr. Marcy is your gal.  She can present a lecture, workshop, training or class series for your organization, event, school, church, or even at your home with a gathering of interested folks. Your participant evaluations will be off the charts! 
As a conference planner, I want to stay away from the trite or bland. I count on Marcy Axness to be neither. She brings currency and depth to her presentations. Best of all, she is an unabashed voice for children. ~ Jim Gritter, Catholic Human Services, Traverse City, MI

Always so provocative and informative, your talks seem to tie up the loose ends of science, spirituality, and psychology for me in a way that affirms my sense of the miraculous connectedness of all things. You're wonderful to listen to – always a total turn-on.
~ Lynn Comley, parent
Dr. Axness is passionate about all facets of child development, adoption, parenting, and the complex cultural influences on how we become who we become–as children, as parents, as people. She is a dynamic and popular speaker, probably because she just loves learning and sharing about these topics on human development!
Marcy Axness is a superb presenter. She has the rare gift of distilling the latest research and the most sweeping of truths into concise vignettes and memorable stories that go straight to the heart of the matter and the heart of the listener. And always with the lightest of touches, the latest in PowerPoint and the most accessible of styles. For every parent and every parent-to-be, Dr. Axness' work is a must see, hear and read. ~ Randolph Severson, PhD, Psychotherapist, author

Your talk was awesome! This stuff is just so fascinating, I wish we had 4 more hours of you — please, please come back sometime! ~ Laura Knowlton, parent

Thank you for the wonderful talks you presented to our group. We are all so impressed with you. I would love to have you back anytime. ~ Debra Decker, PhD, Simi Valley Psychotherapists' Network





Marcy is an excellent communicator of these concepts to the general public, with a solid scientific understanding.

~ Curt Sandman, PhD, Professor and Vice Chair UCI Dept. of Psychiatry

Marcy Axness is a communicator par excellence.

~ John C. Sonne, MD, Psychiatrist/Family therapist
To inquire about Dr. Axness' availability and fees please contact us.