Parenting for Peace: Private Coaching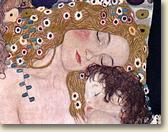 It takes a village to raise a child
~ African Proverb
As an early development counselor specializing in fertility, pregnancy psychology, adoption, and early parenting, Dr. Axness weaves together scientific and spiritual principles to guide guides clients in nurturing their children's optimal development, while helping them realize their magnificent potential as parents.
Why would I need coaching or classes to parent my own child? My parents never had that!
What I'm seeing these days is an epidemic of well-meaning parents not feeling the confidence they need to be effective. In my experience with many clients, it usually only takes a few tweaks to bring them around to more confidence, ease and joy. And this is what our children thrive on — our calm, collected center!
It is only recently in our culture that child-rearing has become such an isolated experience. Many of us don't have daily contact with extended family, close friends, and others who are in various stages of parenting, like it was in the past. These "webs of relationship" and sense of community were very helpful for helping to initiate young parents into the ways of family-making, on both practical and philosophical levels. It also provided built-in education about the needs of children, and lots of support through the challenging endeavor of raising them. Today's nuclear family format, along with a diminished role of spiritual and other community hubs, deprives parents of once-handy parenting resources, often leaving them feeling stranded at the level of a basic knowledge of parent-craft.
I thank you ten times a day for the depth and richness yet simplicity your work has introduced into our already thriving little family.
~ Elizabeth Bolden, mother of two young sons


What's Dr. Marcy's coaching like?
My counseling is not therapy, but closer to what is called "psychoeducation," which focuses on information and tools. I bring to our encounters the latest scientific research, as well as basic principles from spiritual sciences, about the healthy "unfoldment" of children and parents. My lens is normalizing rather than pathologizing: I help you see the big picture of how your child's behavior or development issue makes sense in the context of what his or her early experiences have been. The emphasis is on understanding, resources, and practical ideas to try right away, as well as support in accessing and developing your own inner knowing, confidence and joy.
Do yourself, your children, and our human family the service of applying Marcy Axness's wisdom. As a pediatrician, I've watched her put her vision into action over two decades. I heartily endorse the sound, simple yet revolutionary guidance she offers. Parenting for peace won't disappoint you.
~ Jay N. Gordon, pediatrician and UCLA professor of pediatrics
How coaching helps
I wrote a blog post recently about how a coach helps by holding a vision of success when you, for whatever reason, cannot. A coach sees the powers inside you and guides their unfolding. In every other kind of endeavor in which art meets skill, coaching is a central and valued element. From baseball to ballet, soccer to singing, acting to ice skating — those who are the most gifted, the true world-class contenders, wouldn't be without their coaches. In those worlds, having a coach is actually prestigious! But somehow, parent coaching feels like a luxury or extravagance — or even unnecessary. Or worse, evidence that you are failing somehow, or less-than. Read more of this post…
Does it resemble therapy?
Consistent with current findings in attachment science, I encourage and help facilitate your own self-inquiry, because the latest neurobiology research has revealed something quite amazing: the more sense parents can make of their own early life stories, the healthier their children's attachment (and thus brain development) will be! Although the safe, empathic space I offer for the exploration of thoughts, feelings and ideas may resemble that of a psychotherapist, the central focus and goal is bringing more ease, confidence, and joy to your day-to-day experience of parenting. This in itself will help your child thrive!
Things are going really well. I found something so profound in the guided imagery you did with us, that I feel my parenting has been transformed.
~ Shannon Branham, parent

I've read all the books on adoption, and I've got a few adoptive mom acquaintances, but you are the only one who I feel is qualified. I want the adoptee's opinion.
~ Lucy Lafitte, adoptive parent


Marcy Axness comes from a place that allows her a special kind of understanding of the psycho-social development of children. Solidly grounded in the literature, she takes a novel perspective on why we behave the way we do, why we turn out the way we do. And she is a parent. Who could want for more in a parenting counselor and educator?
~ Michael Trout, M.A., Director, Infant-Parent Institute, Champaign, IL

My wife and I wanted the best for our son. Marcy's amazing command of the latest research combined with her experience of raising two children, gave us the confidence to make important decisions regarding our parenting. We wholeheartedly recommend her.
~ Scott and Amy Lawder, parents