About Parenting for Peace
Dr. Axness has distilled compelling evidence from the fields of attachment parenting, preconception, and consciousness research into a readable, inspiring and hopeful book about what we really want to do as parents: raise peaceful people. Parenting For Peace gives us a roadmap. – Peggy O'Mara, Mothering editor-in-chief
Parenting for Peace empowers parents (and future parents) to feel confident in their ability to make the small and big choices necessary to raise children who are "built for peace."
Marcy Axness's efforts to educate our world are vital to our evolution! I'm so glad she's telling the growth-or-protection story because simple fundamentals are where the truth is.
– Bruce Lipton, author, Biology of Belief and Spontaneous Evolution

Parenting for Peace is the ultimate thinking person's guide to nurturing a compassionate child from conception through adolescence. – Scott Blum, author, Waiting for Autumn and Winter Moon Rises
Parenting for Peace presents a 7-step / 7-principle roadmap for hardwiring babies and children with the brain circuitry for such essential peacemaker capacities as intelligence, inner balance, imagination, trust and empathy. The win-win is that a child wired in this vibrantly healthy way is a joy to parent, and as an adult has the heart to embrace and exemplify peace, the mind to innovate solutions to social and ecological challenges, and the will to enact them. In short, to be successful in a changing world—and to help change the world!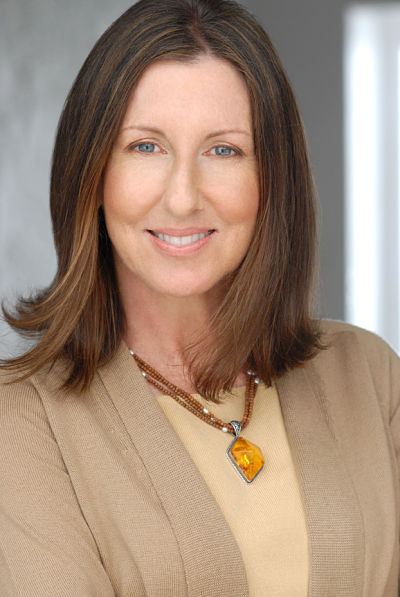 "I explore here our personal roles in evolving our species forward, given what
science know

s about the influence we have over our own cells and our own destinies. This is about the twenty-first century implications of the old notion of survival of the fittest, and recognizing how 'fittest' must change to meet the challenges of today, and coming decades.
This is about the unprecedented understanding of our creative power as human beings, our participation in our own evolution.
This is about the mysteries of the human adventure." [from the Introduction]
I know of no one so well equipped educationally, intellectually, emotionally and intuitively to speak to our times.  – Joseph Chilton Pearce, author, The Biology of Transcendence and Magical Child, and many others

Marcy Axness lays down the simple but profound principles and practices required to raise generations comfortable in their hearts and happy with themselves. A tranquil revolution of the soul and of the home that would benefit all humanity. – Gabor Maté, MD, author, Scattered
Parenting for Peace offers readers a user-friendly shortcut around today's information overload, because it distills and simplifies the most important scientific research from dozens of leading experts in neuroscience, psychology, biology, medicine and education, woven together with its own empowering perspectives on bringing more joy into family life.
Marcy Axness' book has a beautiful message supported by sophisticated understanding of the underlying science. I have borrowed her remarkable translations of findings from our NIH-funded projects in my own lectures. – Curt Sandman, fetal brain development researcher
Parenting for Peace is the only book available that collates, contextualizes, and includes parenting guidelines about the mounting research showing just how early parental influence begins—as early as conception!
I applaud Marcy for calling attention to the importance of protecting the sanctity of the embryonic universe. World peace will only ensue from womb peace. – Thomas R. Verny MD, author, The Secret Life of the Unborn Child

Passionate and intelligent yet also profoundly simple, Parenting for Peace provides parents with the tools and support they need to create peace and participation in their families, their communities and the world. Highly recommended.    – Sarah J. Buckley, MD, author, Gentle Birth, Gentle Mothering: A Doctor's Guide to Natural Childbirth

Here are a few more compelling discoveries awaiting readers of this book:
How parents download to infants a template for brain development through their gaze and their presence – a process offering a huge evolutionary upside, but also an alarming downside when that process goes awry
Why Time-Out is harmful to a child's development… and several "peace-wise" alternatives to spanking, shaming, and isolation
Why pushing academics on preschoolers is dangerous and can lead, not to baby Einsteins, but to insecure kids who burn out and lash out
Some of the most common "peaceful parenting pitfalls" that are epidemic in our culture… plus simple ways to detour into more joy
Which routine hospital birth practices to refuse for the sake of your child's newly wiring social brain circuitry
How to develop the kind of self-mastery that will engender such respect in your children that 99% of discipline issues will evaporate and mutual family enjoyment will blossom
Parenting for Peace is an essential reference for parents, caregivers, educators, healthcare professionals, and policy makers who want to know how our attitudes and behavior shape our children, and how we can change the future by changing the way we raise our kids.
A significant aggregate of knowledge and wisdom woven into a very understandable story. It is well organized and clear, and could be considered "A Manifesto for Humanity," rather than a parenting book.
– Patrick Houser, author of Fathers-To-Be Handbook