Events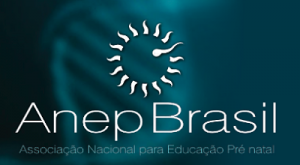 Feb. 22 – 24, 2013
(Sao Paulo, Brazil)
"O poder dos imprints prenatais" – Como o que nos acontece na vida intrauterina fica registrado em nossa biologia.
In English with Portuguese translation: 2 1/2-day intensive exploring the human experience from preconception through the late pregnancy period of development, with an emphasis on the conception journey, embryology and the prenatal period of imprinting. | For info / registration inquire here

Jan. 24 – 28, 2013 (Your own home):
From the NVC (Nonviolent Communication) Academy — I will give the closing guest talk of the teleconference, "Parenting for Peace: From Scared to Sacred." We'll be navigating the bug-a-boo of the "Angry Parent"…with tools to master the mad. | Info / register

Nov. 10 Adopt Salon Conference (Skirball Cultural Center, Los Angeles):
I'll give the closing keynote at this meeting of minds & hearts for all members of the adoption constellation and those treating/working with them — adult adoptees, adoptive parents, foster-adoptive parents, birth parents, social workers and psychotherapists. | Info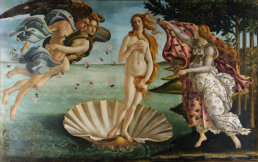 Oct. 27/28 Mid-Pacific Conference on Birth & Primal Health Research (Honolulu, HI):
Info | **** Breaking news from Michel Odent's conference on Birth & Primal Health Research: the data is clear that we humans are losing the capacity to give birth! How can that be? It is pure evolution in action: when we do not use certain functions of our physiology, the "message" to our always-changing bodymind system — a message that becomes passed down to future generations through changes in DNA expression — is, "That function is no longer needed." **** Read more on this…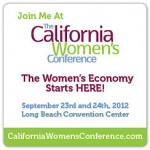 Sept. 24 California Women's Conf. (Long Beach, CA):
I'm honored to be the guest expert Monday, Sept. 24th on a special live / streaming episode of "Being Mom" — with host Sarah Ripard and celebrity author/mom Mallika Chopra — as part of the fabulously inspiring California Women's Conference. We'll brainstorm "From Supermom to Sane & Centered Mom" — practical ways of bringing the sacred into the everyday of parenting. All the info. in one place, including tickets link & show description here.
Speaking
If you are interested in having Dr. Axness present a lecture, workshop, or class series for your organization, event, school, church, or even at your home with a gathering of interested folks, she is happy to consider speaking engagements when her schedule allows.
To inquire about availability and fees please

contact us.
As a conference planner, I want to stay away from the trite or bland. I count on Marcy Axness to be neither. She brings currency and depth to her presentations. Best of all, she is an unabashed voice for children.
~ Jim Gritter, Catholic Human Services, Traverse City, MI

Always so provocative and informative, your talks seem to tie up the loose ends of science, spirituality, and psychology for me in a way that affirms my sense of the miraculous connectedness of all things. You're wonderful to listen to – always a total turn-on.
~ Lynn Comley, parent
Dr. Axness is passionate about all facets of child development, adoption, parenting, and the complex cultural influences on how we become who we become–as children, as parents, as people. She is a dynamic and popular speaker, probably because she just loves learning and sharing about these topics on human development!
Marcy Axness is a superb presenter. She has the rare gift of distilling the latest research and the most sweeping of truths into concise vignettes and memorable stories that go straight to the heart of the matter and the heart of the listener. And always with the lightest of touches, the latest in PowerPoint and the most accessible of styles. For every parent and every parent-to-be, Dr. Axness' work is a must see, hear and read.
~ Randolph Severson, PhD, Psychotherapist, author


Your talk was awesome! This stuff is just so fascinating, I wish we had 4 more hours of you — please, please come back sometime!
~ Laura Knowlton, parent

Thank you for the wonderful talks you presented to our group. We are all so impressed with you. I would love to have you back anytime.
~ Debra Decker, PhD, Simi Valley Psychotherapists' Network





Marcy is an excellent communicator of these concepts to the general public, with a solid scientific understanding.
~ Curt Sandman, PhD, Professor and Vice Chair UCI Dept. of Psychiatry

Marcy Axness is a communicator par excellence.
~ John C. Sonne, MD, Psychiatrist/Family therapist