Welcome ~ I'd love to hear from you!
A lot of what I've learned has been from the daring generosity of readers
who have shared with me what's on their minds and in their hearts. For over
fifteen years of my professional life I answered every email, and that was a privilege.

While I continue to gratefully welcome and read them, time constraints prevent
me from responding to as many emails as I'd like.

Do sign up for my free eBooklet just to the right there, which will also entitle you
to my very informative seasonal newsletter, which is a great way to hear from me
and get really practical, useable resources!

Or, please feel free to write or email me directly: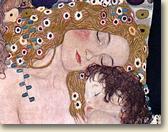 Parenting for Peace
PO Box 6374
Pine Mountain Club, CA 93222
marcy[at]marcyaxness.com