A Unique 7-Step Parenting Tool: Sleep Talking
by Marcy Axness, PhD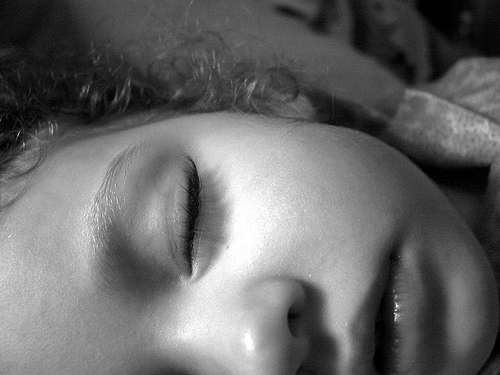 In my years of coaching and counseling parents-in-progress, a unique and little-known tool has proved incredibly useful: sleep talking. It is yet another way in which to practice Parenting for Peace's #1 Principle – Presence. Speaking to your child while he or she is sleeping is a way to be present to your child in a powerful way, and to speak directly to the unconscious, bypassing whatever protective deflection your waking child might have toward the words of acknowledgement and healing you want to share.
Yes, I'd like to receive instructions for this unique resource, and other tools!
Click here to sign up & redeem your e-booklet
Image by tempophage, used under its Creative Commons license.